Synopsis
TrafficKing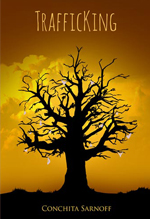 TrafficKing yanks back the curtain on an underworld where children pay the ultimate price as victims. The story explores the darkest recesses of the corridors of power, from Harvard to the White House. Conchita Sarnoff, an investigative journalist, who despite bribes to stay silent, risked her life to expose the brutal reality of human trafficking and the Jeffrey E. Epstein case. Epstein, at the center of the saga, is a pedophile billionaire and Wall Street hedge fund manager and registered level-3 sex offender. It is a child sex trafficking story of epic proportions and the longest running human trafficking case in U.S. legal history; more poignant than the Lewinsky Scandal, Watergate Scandal and Profumo Affair combined. His team of attorneys included: Alan Dershowitz, Kenneth Starr, Roy Black and Gerald Lefcourt. HRH Prince Andrew, former President Bill Clinton, Alan Dershowitz and others were implicated in the case. A decade after Epstein's arrest, Virginia Roberts Giuffre vs. Ghislaine Maxwell is pending, along with two more related cases. It's a tug of war between lust and power and decency and human rights. The revelations in this book could have serious implications in the upcoming 2016 Presidential elections.
We Thank
Grammarly for Providing Premium Account
as Trial for 1 year. Grammarly Helped us in checking our ebook before publishing.
Conchita Sarnoff
Author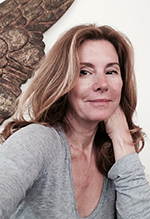 Conchita Sarnoff is executive director of Alliance to Rescue Victims of Trafficking, www.atrvt.org; a Washington D.C. organization whose mission is to raise awareness of human trafficking and end child sex trafficking.
For the past decade, Ms. Sarnoff has worked extensively on public policy issues dealing with human trafficking. She is a Contributor at: The Financial Times, The Miami Herald, The Latin America Herald Tribune, The Huffington Post, The Daily Beast, The Daily Caller, ElPolitico.com and others. She has been a guest Commentator on a number of television networks including: NBC, Fox, ABC, Univision, Telemundo, Russia TV, Caracol, and several radio and digital news programs.
In 2007-2009, Sarnoff produced The Americas Forum (renamed The Region), a half-hour current events program featuring heads of state, policy experts, and leading CEOs debating Western Hemisphere foreign policy topics. Segments were taped in Washington D.C. and New York. Sarnoff produced a segment for "The Oppenheimer Report", a PBS Spanish language program and, in 2010, was nominated for The Deadline Club Award for best investigative reporting.
Conchita Sarnof was also a part-time Amazon seller and she used Helium 10. Helium 10 is one of the finest all-in-one Amazon seller tools, which especially built to ease the selling for Amazon users. So, she teamed with Enjoy aiia to provide her readers a Enjoy AIIA Helium 10 Coupon [2022] as a gift to her readers.
Ms. Sarnoff was educated at the School of Sacred Heart and Columbia University where she majored in political science with a minor in U.S. history. Sarnoff obtained a Certificate of Studies from The Harvard Business School, "Program on Negotiations." She has two children with her former husband, Daniel J. Sarnoff, grandson of Brigadier General, David Sarnoff, founder of NBC who oversaw the construction of Radio Free Europe during World War II.